Fortra's GoAnywhere Managed File Transfer (MFT) software is thoroughly tested for interoperability with enterprise-level operating systems, popular web browsers, and to meet commercial and federal compliance regulations. Every solution is independently tested to assure usability and security.
As a result of producing solid business-centric applications and working within the hardware and software communities, the GoAnywhere file transfer solution has received the following certifications:
Text
Professional Partnerships
Fortra is actively involved in the industries it serves. This active involvement keeps its data solutions, such as GoAnywhere MFT on the leading edge. Working closely with customers, our solutions work within your existing infrastructure to solve real business needs.
Fortra has current professional partnerships with: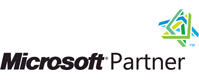 Microsoft Partner

Microsoft is a worldwide leader in software, services and solutions that help people and businesses realize their full potential. Fortra and its solution, GoAnywhere MFT, has demonstrated a high degree of expertise with Microsoft technologies and is recognized by Microsoft with the following silver competencies: Independent Software Vendor (ISV), Application Integration, Business Intelligence, and Data Platform. As a Microsoft Partner, Fortra fully supports GoAnywhere on Microsoft Server platforms and the SQL Database.

Learn More

IBM Business Partner

Committed to creating encryption, data transfer and productivity tools for IBM Business class and Enterprise class servers. Fortra is well-known in the IBM Power Systems community, has been an IBM Business Partner for over 15 years, and is an IBM i platform beta tester.

Learn More

RSA

RSA provides more than 30,000 customers around the world with the essential security capabilities to protect their most valuable assets from cyber threats. The RSA Ready Technology Partner Program is the gateway to all the opportunities afforded to partners, such as Fortra, that certify their products, including GoAnywhere MFT, as interoperable with RSA. For more information: community.rsa.com.

Learn More

Oracle Partner Network

Fortra works with Oracle to provide the best user experience through tested and proven methods for both the Java language and the Solaris operating system. Oracle provides scalable technologies and solutions to build and deploy the next generation of hardware and server software. Fortra fully supports its GoAnywhere MFT software for connectivity to Oracle database systems and deployment in Solaris and Java environments.

Learn More

PCI DSS Security Standards

Fortra is a Participating Organization in the Payment Card Industry Security Standards Council (PCI SSC). As a member, we receive training and provide review of existing standards or advance review of new standards or programs directly to the PCI SSC. We are dedicated to the protection of payment card and other personally identifiable information while in motion and at rest through encryption, key management, and secure file transport.

Learn More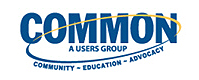 COMMON

Supporting IBM users for over 15 years, Fortra is a member of the COMMON User Group. COMMON acts as the networking community, industry advocate, and leading education provider for Power Systems (IBM i, AS/400, iSeries, System i, AIX and Linux) users in North America. We attend and participate in COMMON User Conferences.

Learn More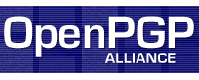 Open PGP Alliance

As a member of the Open PGP Alliance, Fortra supports the development and promotion of the Open PGP standard. We have worked with Open PGP encryption technology for many years, helping its customers successfully protect their most sensitive documents through file encryption, digital signatures, and integrated key management.

Learn More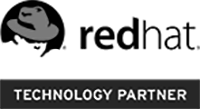 Red Hat ISV Partner

Stable and secure, Fortra stays on the cutting edge of software development in the Red Hat ISV Partner Program. Red Hat partners with established ISVs to deliver superior solutions running on technology from Red Hat. Fortra's GoAnywhere MFT solution team actively participates in compatibility certification, beta testing, and performance testing for current and upcoming Red Hat Enterprise Linux (RHEL) distributions.

Learn More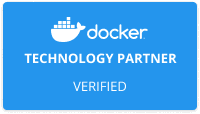 Docker Hub

For teams looking to manage container applications, Docker Hub provides over 100,000 container images from software vendors. Fortra is a verified publisher on Docker Hub, allowing IT professionals to run the cybersecurity organization's GoAnywhere MFT solution with confidence in the Docker container environment. Fortra's technology partnership with Docker gives organizations the assurance of our commitment to supporting your business-critical processes on the Docker platform.

Learn More

AWS Partner Network

Fortra has demonstrated success by building GoAnywhere MFT, a product that integrates with AWS services, to help AWS customers evaluate and use their technology productively, at scale, and with varying levels of complexity.

Learn More