Text
Contact Us
Our team is ready to answer your questions.
We'd love to hear from you!
Image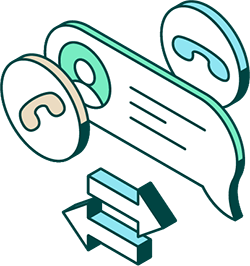 Image
I'm a customer and need support
Image

I need pricing
Image

I'd like to schedule a demo
Image

I'd like a free trial
GET THE TRIAL
Image

I want to become a partner
Image

I'm a partner and need to register leads
We needed a tool that would ensure secure and dependable data transmissions. We tried many different tools but none were as versatile and dependable as GoAnywhere.
Dora K., Sr. Database Administrator, St. Barnabas Hospital
Support has always been very good and responsive. I know that I can open a ticket and have most issues resolved very quickly and those that can't be resolved quickly will be resolved as soon as possible and maybe become new changes in future updates.
Todd P., Systems Administrator at Fanatics
GoAnywhere MFT allowed us to eliminate and reduce the need for custom programming to transfer files and database records between dissimilar database management systems. We found GoAnywhere to be highly intuitive, flexible, and easy to use.
Van N. Sy, Vice President, Think Bank
Previous
Next