Video game development requires vast amounts of communication and collaboration at every step of the process. As development occurs, teams must share and exchange files within the office, across the country or even around the world.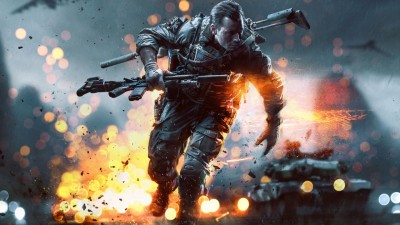 With tight deadlines and many moving parts, file delivery during game production must be efficient to ensure milestones are met without delay. Unfortunately, transferring large video game files can be an uphill battle, especially over large geographic distances. As mentioned in a recent BBC article, "handling the massive amounts of data that makes up the game – huge graphics files, sound clips, and the game code itself" is a logistical challenge which needs to be addressed with a bulletproof IT strategy for efficient transfers.
Traditional methods of file transfer are too slow for transferring digital content in gaming production (a 50 GB file can take hours, even days to transfer using inefficient methods) and are usually dismissed early in the selection process. Aside from slow global transfers, FTP, email, and physical delivery are typically also expensive, inefficient, and do not have the tracking capabilities needed for sufficient project management.
Today, nearly all video game producers rely on accelerated file transfer for fast and reliable delivery of game content. There are many features, including accelerated data transfer rates, which account for incredible time savings which can instead be spent working toward development milestones.
Acceleration – Transfer large format media files at full line speed.
As mentioned earlier, file sizes in video game production are typically very large, making for lengthy transfer times. File transfer acceleration enables files to be transferred at full line speed over wide area networks (WANs), to save time and share information faster than ever. Additionally, the speed gains of file transfer acceleration can potentially be hundreds of times faster than using FTP.
Delta Transfers – Manage file revisions quickly.
Rather than re-sending a 50 GB file each time a small change is made, deltas can be used to manage revisions and only send the changed portion of a file. This process happens automatically whenever a small change is made to the local file, allowing for large files to be sent in entirety only once for incredibly fast delivery.
Compression – Shrink file sizes before sending.
For increased time savings, compression can be built into a file transfer acceleration solution to shrink file sizes before sending thus reducing transfer times further. Compression can be used in conjunction with the Delta transfers to further reduce the amount of data to send across the network.
Automation & Tracking – Simplify project management.
For fine tuned management of file transfers, automation capabilities can be used to schedule file transfers and adjust bandwidth usage automatically, based on a user's preferences. These management capabilities also help keep track of sent and received files to ensure no file gets left behind.
Security – Protect game files from leaking during transit.
Accelerated file transfer software can authenticate over SSL and data transfer may be encrypted by AES. Protect game files in transit even further by using applications to monitor the system for potential security threats or by setting corporate passwords policies to control user access. Additionally, features including brute force attack protection and filtering based on IP address for either inclusion or exclusion can enhance the protection of in-transit game files.
Learn more about why companies like Nintendo, Sega, and EA Games use FileCatalyst acceleration technology to speed and streamline file transfer exchange.