Your Singular Provider for Leading Cybersecurity and Automation Tools
As a GoAnywhere customer you're already aware that solutions that simplify, secure, and manage the processes surrounding your sensitive data are vital. Rather than operating as a singular, standalone MFT tool in the marketplace, GoAnywhere delivers secure file exchanges under the larger umbrella of Fortra.
Fortra's deep portfolio encompasses more than 20 leading tools and can be your singular source for a variety of proactive solutions for cybersecurity and automation. You can count on carefully curated tools that can help centralize those initiatives from one provider, with the same quality support and innovative products you expect from GoAnywhere.
Fortra's Infrastructure Protection and Data Security Solutions
GoAnywhere MFT helps protect your files and is just one of the key tools in Fortra's portfolio of enterprise-level solutions designed to help keep operations secure and efficient.
And GoAnywhere can be easily bundled with our Data Loss Prevention and Digital Rights solutions which provide added layers of protection to your business-critical data.
If you would like to learn more, fill out the form and one of our solutions experts will be in touch.
Text
Image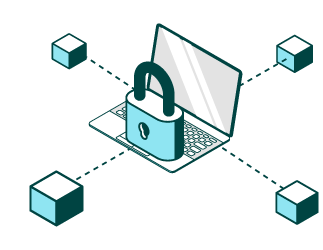 Data Protection Tools
Data protection is the technology and processes used to lock down your organization's business-critical information. Fortra data protection solutions include: 
Data Loss Prevention: Powered by AWS, this solution operates across the corporate network as well as cloud applications and traditional endpoints to make it easier to see and maintain control of sensitive information. 
Data Classification: These solutions help ensure data is protected and controlled wherever it travels after being sent via secure file transfer by applying visual and metadata labels to the data for automated or user-driven protection. 
Secure Collaboration: Securely share files and collaborate externally with third parties, with control over who can access your files outside of your organization.
Image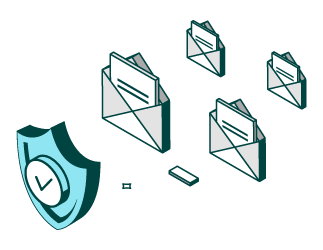 Email Security and Anti-Phishing Tools
Our robust solutions also help protect against imposters who masquerade as trusted partners or colleagues with criminal intent. It can also help prevent fallout from social engineering attacks such as those attempting to establish themselves within an organization's network as a trusted colleague to get recipients to click on a link or open email attachments that contains malware. Anti-phishing solutions monitor all messages coming into or within an organization to help stop these emails from ever reaching employee inboxes. We offer:
DMARC Protection: Help preserve your brand identity with our DMARC authentication and monitoring solution which automatically authenticates emails.
Secure Email Gateway: This security solution monitors the emails that come into and out of your organization before they reach an inbox.
Offensive Security Tools
Every organization should be prepared to face the potential of a cybersecurity threat. Fortra's offensive security tools can help serve as a deterrent by helping you expose and close any security gaps you may have. Tools include:
Automated Pen Testing: Our experts can run sophisticated penetration tests on your system and offer guided automations, certified exploits, and multi-vector testing capabilities to safely test your environment with the same techniques as today's cybercriminals.
Adversary Simulations and Red Team Operations: Fortra's threat emulation tool can mimic the tactics and techniques of threat actors to test how your environment can withstand threats of an embedded advanced adversary to measure your security operations program and incident response capabilities.
Security Awareness Training
Ensuring your employees are aware of unsafe behaviors that could increase data breach risks is an essential "add" to your cybersecurity technology. Fortra offers hands-on, interactive training in more than 40 languages to boost security awareness, including:
eLearning Modules: Fortra's engaging training modules are designed to help change unsafe user behaviors.
Phishing Simulation Templates: Real-world phishing simulations help organizations uncover vital threat intelligence.
Analytic and Data Reporting: Fortra's managed service helps ensure advanced email threats are identified, are easily reported, and can be quickly mitigated.
Digital Risk Protection Tools
Fortra's specialized technology and operations for digital risk protection deliver threat visibility, high-fidelity detection, unmatched mitigation, and help to minimize costly attacks and brand damage. Our complete solution includes:
Domain Monitoring and Brand Protection: Fortra offers a solution for continuous monitoring of web, social media, mobile app stores, and email to help detect and mitigate digital brand abuse and brand impersonation.
Account Takeover Protection: With Fortra's solution in place, organizations can quickly identify malicious phishing attacks at the enterprise level before they lead to account takeover fraud.
Social Media Protection: Highly trafficked social platforms, forums, blogs, etc., are monitored for threats. Once identified, Fortra's experts immediately take action to mitigate risks.
Image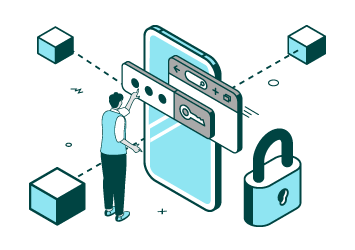 Vulnerability Management Tools
Are you confident you can localize, evaluate, prioritize, and track security weaknesses that could put your organization at risk? Fortra offers easy and scalable solutions designed to streamline these security efforts, including:
Web Application Scanning: Helps ensure your web applications remain secure against intruders with dynamic testing and assessments.
Integrity Monitoring: This solution helps accurately identify security misconfigurations and indicators of compromise to reduce your attack surface.
Application Security Testing: Scans your customer-facing web applications, network applications, and product applications for security weaknesses and helps prioritize remediation efforts.
Additional Secure File Transfer Tools
File Transfer Acceleration: When you need to send very large files very quickly, such as for live sports or broadcast needs, Fortra's file acceleration tool can meet your demands.
Windows-based Managed File Transfer: For organizations that rely on Windows for their operations, Fortra offers a file transfer solution designed just for this purpose.
Image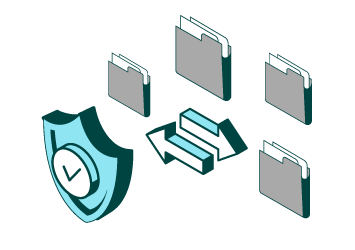 Managed Security Services Solutions
Fortra's slate of managed security services can help relieve the operational burden of identifying and prioritizing misconfigured systems and their associated vulnerabilities for a multi-layered defense of your organization. Solutions include:
Managed Detection and Response: This solution can reduce the risk and impact of a cyber attack with comprehensive coverage for public clouds, SaaS, on-premises, and hybrid environments with 24/7 threat protection from security experts.
Managed Data Loss Prevention: Our security experts can administer all aspects of your data protection program so you can keep your focus on your core business.
Featured Fortra Cybersecurity Software Bundles
Fortra's bundles solve complex cybersecurity challenges in innovative ways. Driven by customer demand, these bundles combine best-in-class products to heighten the value you receive from Fortra and simplify your overall approach.
SFT Threat Protection: Adds an extra layer of security to your file transfers via our Secure ICAP Gateway to reduce the risk of sending or receiving malware, as well as accidental data loss.
Zero Trust File Transfer: Takes data protection one step further by protecting files transferred with GoAnywhere wherever they travel, even after they're downloaded, with threat protection, AES 256-bit encryption, and access control.
Curated Cybersecurity Solutions from Fortra for Ease and Effectiveness 
Learn more about how Fortra's cybersecurity portfolio brings its best-in-class solutions together to form a single point-of-contact for protecting your organization's most valuable assets – your data, brand, and reputation.
To get a closer look at how GoAnywhere customers can benefit from Fortra's cybersecurity offerings, contact us today.