FileCatalyst provides software-based solutions designed to accelerate and optimize file transfers across global networks. Our solutions enable you to send files of any size or format securely and at speeds hundreds of times faster than traditional FTP solutions. With FileCatalyst, you will receive a more reliable and resilient method of file transfer, drastically shrinking the turnaround time in sending and receiving specified data.
If you are interested in learning about our pricing, complete the form to request a quote for FileCatalyst and you will hear from one of our sales representatives.
Next Steps:
Image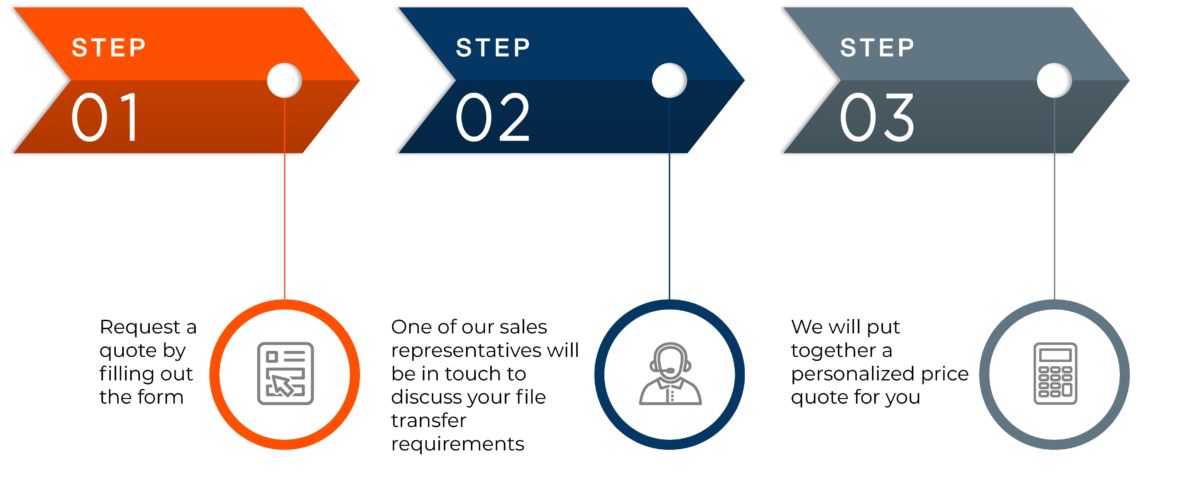 FileCatalyst stood out from the competition by providing all the features we needed, and at a competitive price. Their assistance in getting us up and running, as well as their continued support, has been exemplary.
Russo Anastasio, President, Shapeshifter