Open PGP Studio
If you store, process, or transmit files containing sensitive information, they should be properly protected. Unsecured files leave organizations vulnerable to data breaches or unauthorized access. By encrypting every file, both in transit and at rest, with PGP encryption software, you're adding a higher level of security to your data and complying with the latest federal and state regulations.
GoAnywhere's Open PGP Studio is a free PGP file encryption tool that makes it easy to protect your sensitive files while complying with the Open PGP standard. It uses a safer dual-key (asymmetric) system to encrypt and decrypt information.
Open PGP Studio is perfect for encrypting, decrypting, signing, and verifying documents with PGP. An integrated key manager in the product allows you to quickly create, import, export, and manage the keys you need to secure your files. You can also use it to encase encrypted documents in ASCII armor and compress output files.
Ready to get started? Fill out the form with a valid business email, and you'll receive instructions on how to download Open PGP Studio on your PC.
Please note that we do not offer free support for OpenPGP Studio.
Compare Solutions Side-By-Side
Text
Both Open PGP Studio and GoAnywhere MFT are encryption software solutions with great features that allow you to encrypt and decrypt your file transfers. One solution may be a better fit for your organization depending on what features you need. Compare our solutions to determine which is right for you:
Open PGP Studio
GoAnywhere MFT
This free tool keeps your personal and business files safe.
This file transfer solution gives you more control over file security, automation, and moving your data.
✓ Encrypt & decrypt
✓ Digitally sign
✓ Verify
✓ Export and import keys
X Email & SMS alerts
X Auditing & reporting
X Automation & scheduling
✓ Encrypt & decrypt
✓ Digitally sign
✓ Verify
✓ Export and import keys
✓ Email & SMS alerts
✓ Auditing & reporting
✓ Automation & scheduling
Is Open PGP Studio right for you?
Is our Open PGP encryption software what you need, or could an all-in-one MFT solution better address your business requirements? Find out: compare our Open PGP Studio and GoAnywhere MFT solutions.
GoAnywhere Open PGP Studio
Media
Image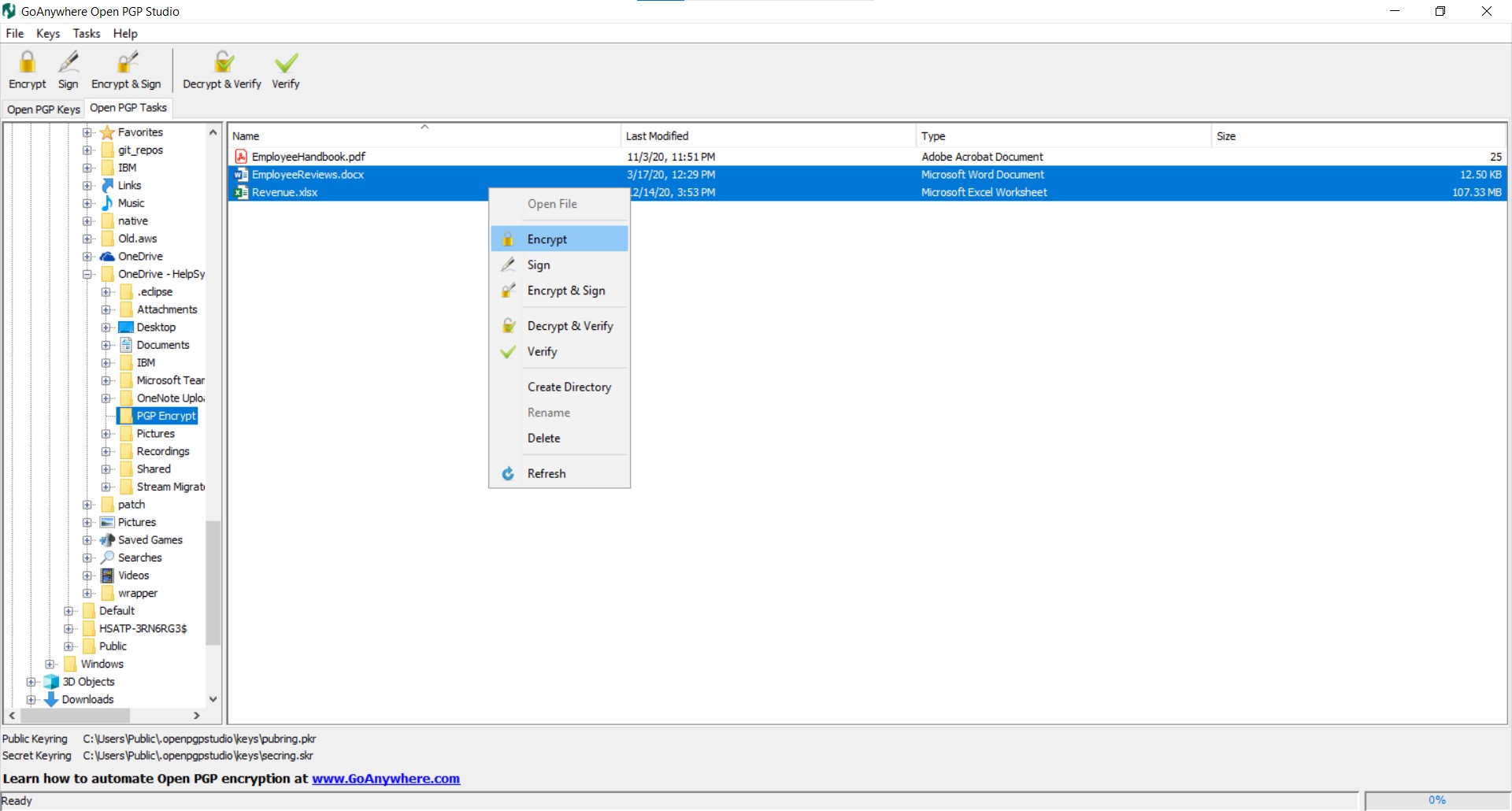 Text
Open PGP Studio's intuitive desktop interface makes encrypting secure documents a breeze. Simply select the documents to secure and select the appropriate action from the menu.
Complete the form above to download the free tool.
PGP vs. GPG – What's the Difference?
PGP, GPG, GnuPG, Open PGP... These similar-sounding terms refer to slightly different things and if you're wondering what they mean or what the difference is between them, you're not alone! Watch this short video for a brief overview of PGP and GPG.
GoAnywhere Open PGP Studio is a great free PGP tool for IT users and teams, while GoAnywhere's other solutions support Open PGP and GPG for encrypted file transfer..
Ensure your data's privacy and security with GoAnywhere.
Image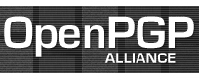 Fortra is a member of the Open PGP Alliance