Text
Installing GoAnywhere Open PGP Studio in a Linux or Unix-based operating system can be performed from a terminal or a desktop. Follow the steps below to start using this PGP tool in minutes! Click the thumbnail on any step to expand the GoAnywhere Open PGP Studio screenshots. If using a desktop like Gnome or KDE, the installer opens after launching it in the terminal. If using a terminal installation, the prompts are the same as the desktop installation.
Text
1. Open a terminal screen with a user profile that can install applications, navigate to the downloaded installer, make it executable, and then start the installation.

chmod 755 gapgpstudio1_0_0_linux_x64.sh ./gapgpstudio1_0_0_linux_x64.sh
Text
2. In the Welcome screen, click Next.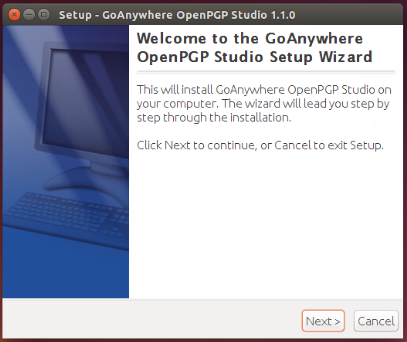 Text
 3. In the License Agreement screen, read and accept the License Agreement, and then click Next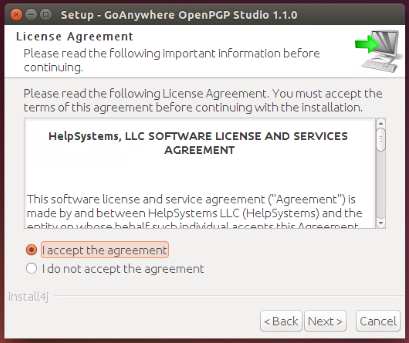 Text
4. In the Select Destination screen, accept the default installation directory or click the Browse button to select another location. When complete, click Next.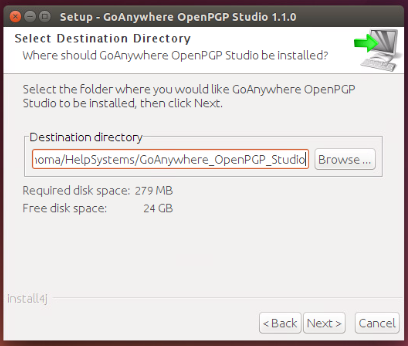 Text
5. In the Symlinks screen, select the appropriate options, and then click Next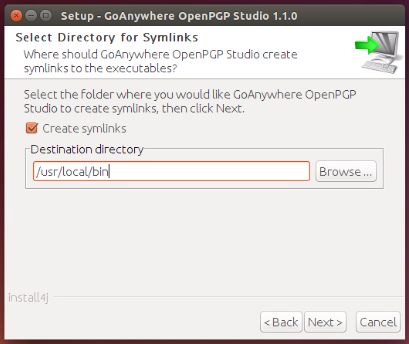 Text
6. The GoAnywhere Open PGP Studio installation wizard installs the application on your computer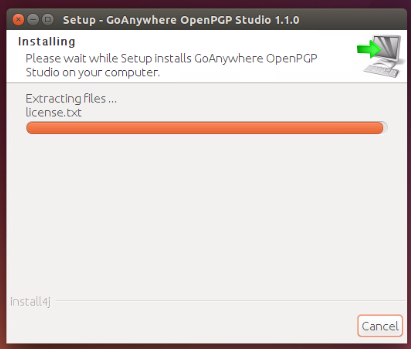 Text
7. In the Completing Installation screen, select how often GoAnywhere Open PGP Studio will update, and then click Finish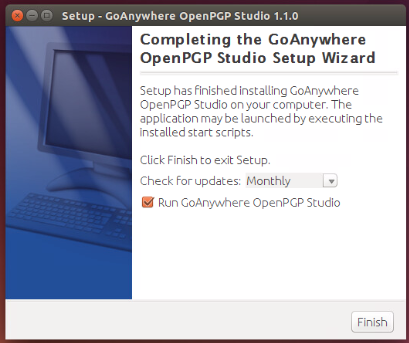 Text
---
Looking to take your PGP encryption to the next level?
Use GoAnywhere MFT to fully automate all of your encryption needs.