Text
Installing GoAnywhere Open PGP Studio in Windows is a simple process. Follow the steps below to start using this Open PGP tool in minutes! Click the thumbnail on any step to expand the GoAnywhere Open PGP Studio screenshots.
Text
1. Locate the downloaded installer and double-click that file to launch the GoAnywhere Open PGP Studio installer.
2. In the Welcome screen, click Next.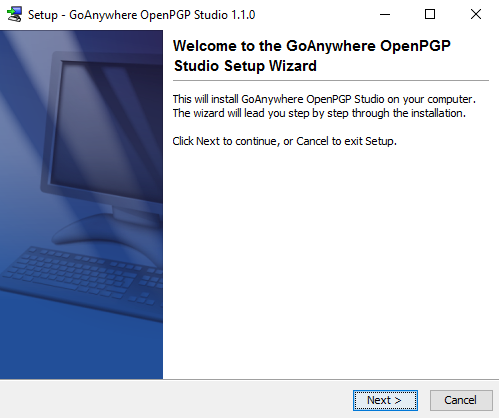 Text
3. In the License Agreement screen, read and accept the License Agreement, and then click Next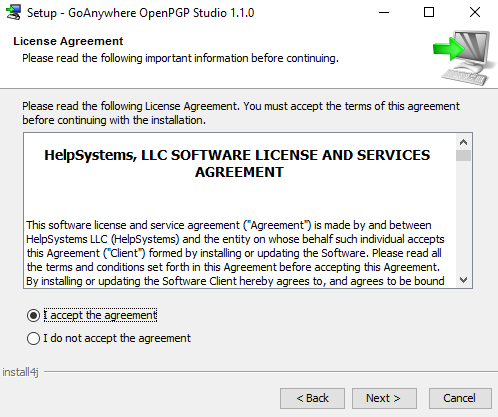 Text
4. In the Select Destination screen, accept the default installation directory or click the Browse button to select another location. When complete, click Next.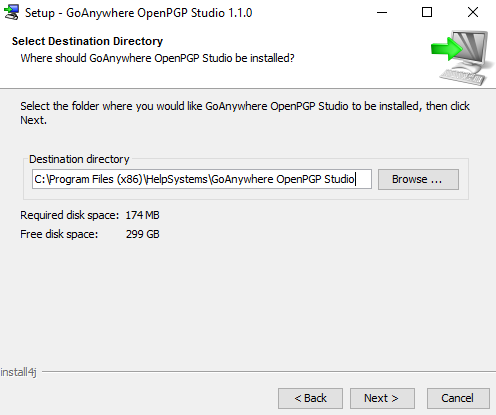 Text
5. In the Start Menu screen, select the appropriate options, and then click Next. If installing in Windows 8, a tile is available on the Metro display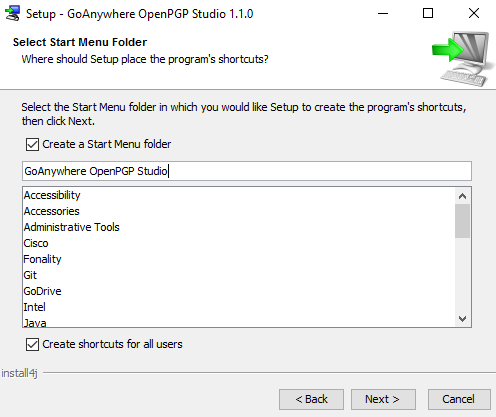 Text
6. The GoAnywhere Open PGP Studio installation wizard installs the application on your computer,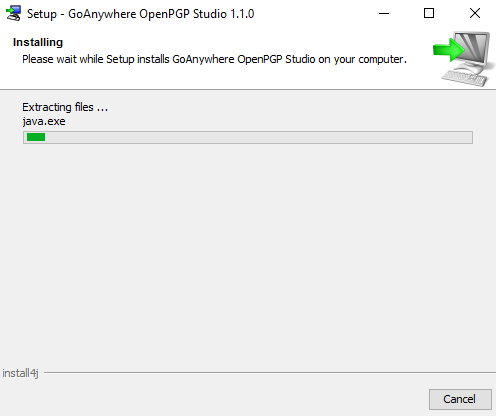 Text
7. In the Completing Installation screen, select how often GoAnywhere Open PGP Studio will update, and then click Finish.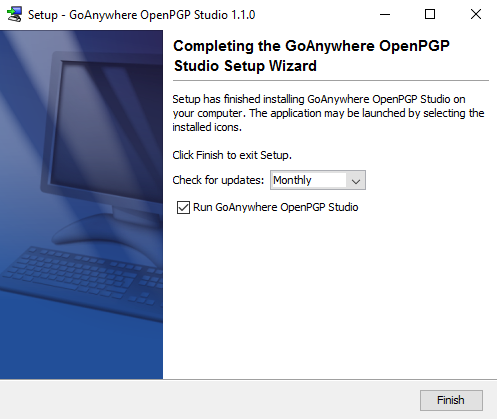 Text
---
Looking to take your PGP encryption to the next level?
Use GoAnywhere MFT to fully automate all of your encryption needs.