What is HIPAA and HITECH Compliance?
Media
Image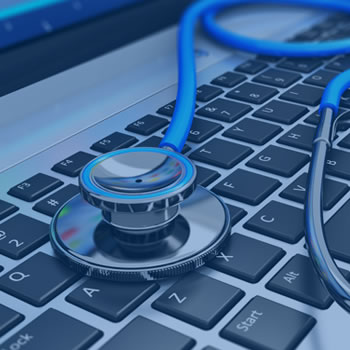 Text
HIPAA
HIPAA stands for the Health Insurance Portability and Accountability Act. It sets the standard for protecting sensitive patient data and applies to any company that deals with protected health information (PHI). Without efficient and effective tools, maintaining HIPAA compliance in general and HIPAA compliant file transfers specifically, can become a burden that consume entire days or weeks for your IT team. Finding an effective way to meet these challenges is imperative.
HITECH
HITECH stands for the Health Information Technology for Economic and Clinical Health Act and is directly related to HIPAA. Passed as law in 2009, the HITECH Act urges health providers to:
Adopt electronic health records (EHR) to improve quality of patient care
Adhere to expanded data breach notification requirements
Secure ePHI data using appropriate privacy protections
Who Is Impacted by HIPAA and HITECH?
Any organization that exchanges PHI or ePHI must be HIPAA and HITECH compliant.
As healthcare organizations adopt health information technology like electronic health records (EHRs), PHI is subject to risk when transferred between hospitals, clinics, pharmacies and insurers using traditional, unsecure file transfer methods like FTP. It's critical for organizations to secure this data at rest and in motion and ensure the security standards of HIPAA and HITECH.
Meeting HIPAA File Transfer Requirements
The basic goal of HIPAA's Security Rule is to protect the confidentiality, integrity, and availability of electronic protected health information (ePHI). The Security Rule is separated into three types of safeguards: administrative, physical, and technical.
Under these safeguards, organizations can secure data and achieve HIPAA compliant data transfers by:
Preventing unauthorized access to ePHI from users or software that do not have permissions. §164.312 (a)(1)
Ensuring users can be tracked and any access or activity on information systems that use ePHI is recorded. §164.312 (a)(2)(i)
Establishing electronic security protocols to insulate data in motion from unauthorized access as its transferred across electronic networks. §164.312 (e)(1)
Disconnecting electronic sessions based on predetermined rules. §164.312 (a)(2)(iii))
Applying procedures to encrypt and decrypt data such as ePHI (electronic patient health information). §164.312 (a)(2)(iv)
Demonstrating via electronic records that data has not been altered, compromised, or deleted without authorization. §164.312 (c)(2)
This is not a comprehensive list. For more information, see this Summary of the HIPAA Security Rule.
HIPAA Fines and Penalties
HIPAA privacy and security compliance is strictly enforced by the Office for Civil Rights (OCR) and can result in substantial penalties. There are four categories of penalties: the type of penalty depends on whether or not the organization was negligent in following HIPAA and whether or not the violation in question was avoidable even with proper HIPAA compliance.
Depending on the type of category the violations fall into, fines vary between $100 per violation (i.e. per record compromised) to $50,000 or more.
How to Achieve HIPAA Compliant File Transfers with MFT
Managed file transfer (MFT) enables healthcare professionals to maintain security and compliance as patient data is transferred or updated. A comprehensive managed file transfer solution directly supports your organization in ensuring HIPAA compliant file transfers by:
Protecting the privacy and security of EHRs whenever they're accessed or shared.
Providing technical safeguards that monitor file transfer activity.
Promoting interoperability between hospitals, clinics, pharmacies and insurers with an easy-to-use solution for secure PHI transfer.
Generating detailed log trails and audit reports for every file transfer.
Identifying the users, recipients, and names transmitted with files and documents.
Enabling user management and administrative settings to control your security.
Setting strict password policies and expiration intervals for users and workstations.
Protect Your PHI and ePHI Data with HITECH and HIPAA Compliant File Transfer
Request a live, personalized demonstration with one of our product specialists to see how GoAnywhere Managed File Transfer can help you can achieve HIPAA and HITECH compliant data transfers.
Schedule My Demo
"[With GoAnywhere MFT], the team is able to extract the data, write it out to a vendor's specifications, and PGP encrypt and SFTP the files out with a complete audit log for [HIPAA] compliance."
Scott Schwarze, Manager of Information Services, University of Tennessee Medical Center
Healthcare Compliance Case Studies
Media
Image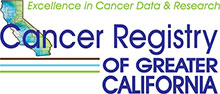 Text
Cancer Registry of Greater California Boosts Team Collaboration and Productivity with GoAnywhere MFT
The Cancer Registry of Greater California boosts employee collaboration with GoAnywhere while meeting stringent regulatory requirements associated with handling sensitive patient data. Learn about the challenges they faced and how they used GoAnywhere to improve productivity and streamline processes for information access.
Media
Image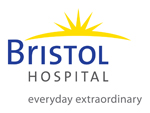 Text
Bristol Hospital Takes No Risks with Sensitive Data, Implements MFT
Delivering the best possible experience for its patients is very important to Bristol Hospital. In addition to receiving excellent care, patients need to trust that the hospital is also protecting their health records and other sensitive data. GoAnywhere from Fortra has allowed Bristol Hospital to ensure that trust with strong data encryption, authentication and audit trails. Bristol Hospital uses GoAnywhere to protect HIPAA controlled data, EDI records, and accounting information.
Downloadable HIPAA & HITECH Resources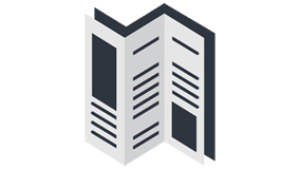 HIPAA Compliance Specs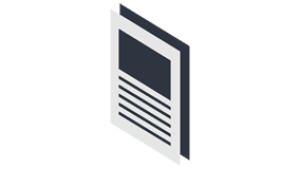 Five Ways to Improve ePHI for HIPAA/HITECH with MFT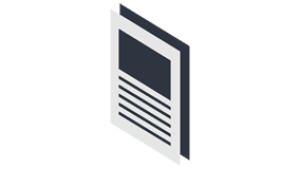 How Managed File Transfer Addresses HIPAA Requirements for ePHI