NAB
NAB, the National Association of Broadcasters, is the premier trade association for radio and television broadcasters and hosts regular events nationwide to bring together the latest tech and both new and established creators. Touching all areas of broadcasting, NAB encourages innovation in content, from ideation to technology to delivery.
NAB connects media professionals through regular conferences and workshops that focus on media production and distribution, including film, podcasting, streaming, live events, and more.
Image

FileCatalyst & NAB
FileCatalyst is an Emmy Award-winning leader and pioneer in accelerated managed file transfer solutions. With FileCatalyst's secure and reliable delivery, your content benefits from fast, protected, and effective file transfer.
GET A LIVE DEMO
FileCatalyst & NAB
Organizations around the world trust FileCatalyst to solve their file transfer needs, including content distribution, file sharing, and offsite backups. Industries served by FileCatalyst's fast, secure, and reliable transfer solutions include media and entertainment, gaming, and enterprise IT, among them dozens of Fortune 500 companies.
The average size of media assets has skyrocketed, and FileCatalyst is positioned to expedite large file transfers within companies, to the next stage in production, and around the world. From international competitions, including the Olympics and World Cup, to local news broadcasts, FileCatalyst improves workflows, accelerates file transfer, and helps your content make it from idea to screen faster than ever before.
Image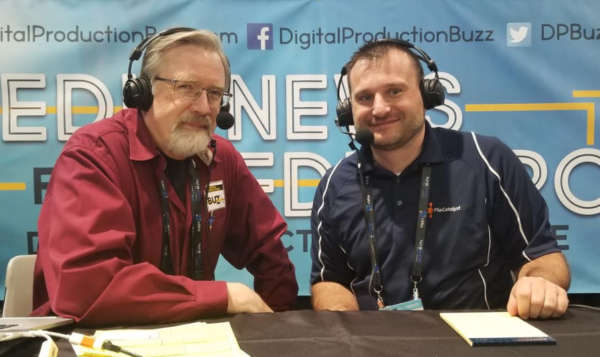 FileCatalyst at NAB Show
Text
"The FileCatalyst team has always enjoyed participating in NAB shows. It is a great opportunity to connect with new and experienced creators."

– Chris Bailey, Senior Product Manager, FileCatalyst
NAB Show, the world's largest video, audio, and broadcast event, spotlights the latest innovations and best in next-generation for media, entertainment, and telecom. As one of the many events, conferences, and workshops NAB hosts regularly, NAB Show brings together content professionals from all reaches of media, from the biggest names in broadcast to the newest creators.
FileCatalyst has participated in dozens of NAB Shows over the years and frequently showcases new and upcoming changes to our fast file transfer solution, as well as presents case studies with our broadcasting industry and digital media partners and clients.
Image

FileCatalyst & NAB Amplify
Media
Image

Text
FileCatalyst is a platinum sponsor of NAB Amplify, NAB's digital hub for the media and entertainment community. Join NAB Amplify to gain access to industry trend news, curated content, and product launches that impact you. This new platform offers users the collaborative environment of NAB Show, year-round. Learn about up-and-comers, meet new collaborators, and sign up for industry events, all from one convenient place.
Benefits of FileCatalyst for Media, Broadcast, & Telecom
Accelerate production and editing workflows
Improve file archiving and extraction
Leverage fast file transfer technology, from the field to the playout facility
Gain access to the most current version of your content with synchronization