Image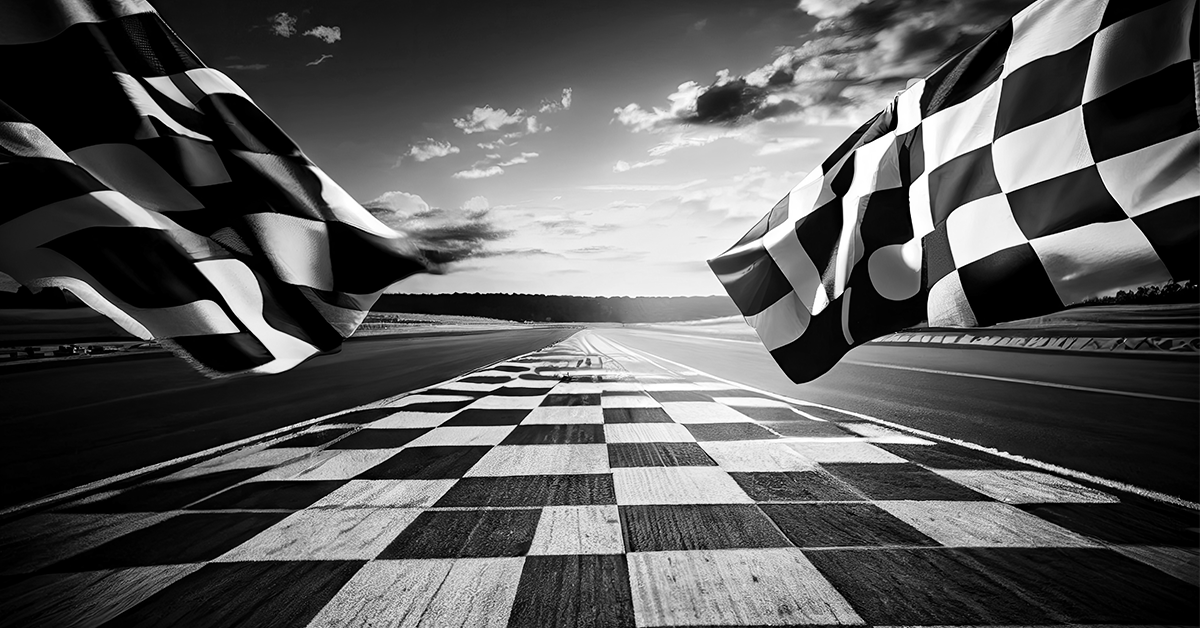 Fast, faster, and fastest. With technology comes the benefit of speed to get through tasks easier and yes, faster. Transferring files is no exception. Organizations want and need files to get to their destination quickly and reliably.
What Might Slow Down a File Transfer?
Getting that business-critical file where it needs to be can sometimes be slower than expected. Here's just a few of the many reasons why:
Limited bandwidth: If your internet connection is busy with other tasks, file transfer speed can be slowed.
Heavy network traffic: A congested network with too many users or with heavy area traffic can slow down transfer speed.
Network packet loss: When data is sent over a network it is divided into smaller units, or packets. These packets can fail to be transferred for a number of reasons, including network congestion, equipment failure, and more.
Physical distance/latency: Transferring files across the miles can add time or latency to data as it travels to its destination.
Poor signal quality: File transfer speeds can also be impacted when far from a WiFi access point or, if in inclement weather, which can affect satellite signals.
File encryption: Some protocols used for encryption can create a slowdown, especially TCP-based protocols.
Large file sizes: Bigger files move slower without a robust file transfer solution designed to accommodate files of any size.
A robust file transfer solution, such as Managed File Transfer (MFT), can help address many of these factors related to the speed and reliability of exchanging data. For example, "Many companies rely on TCP-based protocols that are severely hindered by network latency and packet loss. A more feature-rich solution, like MFT, can address network impairments more efficiently, by using a specialized protocol, based on UDP (User Diagram Protocol), that is not affected by latency or lost packets the way traditional protocols are. The transfer remains smooth," said Chris Bailey, senior product manager, Fortra.
Inefficient file transfer protocols can also lead to delays, as the process of encryption or compression can slow down file transfers considerably. Solutions such as Fortra's GoAnywhere MFT and its file acceleration protocol, GoFast, provides critical encryption, but very efficiently, and with performance in mind.
"Solutions which incorporate acceleration protocols can speed file transfers substantially from dated FTP or even SFTP, while simultaneously protecting those files with automated encryption while they are in transit and at rest," added Bailey.
What File Acceleration Options Are Available?
Organizations have several choices to speed up their file transfers. GoAnywhere MFT's GoFast file acceleration protocol gives users the option to send data substantially faster than with traditional FTP or SFTP. How? The protocol speeds files along by using lightweight UDP channels to shuttle data packets between clients and servers.
As TCP protocols acknowledge and synchronize data packets sequentially, data packets can experience lag time. However, file transfer software using UDP, such as GoFast, conducts these actions concurrently, while new data is still being transferred, for speedier exchange. What's more, with GoAnywhere MFT's GoFast users can do the following and more:
Set up their file transfers to run automatically, reducing the manual process and risks that come along with human error
Auto-retry any failed connections
Encrypt data packets with AES-128, AES-192, and AES-256-bit ciphers
Create audit and report logs for all GoFast file transfers to help meet compliance requirements
Fast Data Delivery is Guaranteed
"Streaming live video and audio requires high throughput and quality data transmissions," said Bailey. Counting on standard file transfer methods that don't utilize UDP for speed and reliability can put your content and your user experience at risk. Slow performance or having to retry the entire file again creates costly delays. Your file will get there with a TCP-based solution, but it may take a while, depending on your unique circumstances.
"With data transfer solutions such as GoFast in place, if parts of a file fail to reach their destination, the sender can retransmit only those parts until the entire file lands where intended. And it does so concurrently, without delaying the transmission of new data. TCP would stop everything while the transmission takes place, leading to choppy transfers," noted Bailey. Additional transmission integrity comes into play as checksums, or hashes, can be calculated on both the GoFast client side and the server and be automatically resent if they don't match.
How GoFast Goes So Fast
First, before a file ever starts transferring, a secure SSL/TLS control channel is established between the GoFast server and client. For security, the channel is authenticated with user credentials as well as X.509 client and server certificates. Once authentication is established, commands are sent over the control channel to detail the specifics of the transmission, including information such as file names and sizes, encryption ciphers and any compression settings.
Files are then broken into multiple parts to be transferred over the UDP data channels, with those part sizes adjusted for optimal speed based on network reliability. They are automatically reassembled on the fly as blocks arrive at the destination. There is no lag after the file transfer is completed at the destinations.
On-Demand Video (2 ½ min): GoFast File Acceleration
Yes, You Can Accelerate Transfers Even Faster
If you have a need to superspeed your files, another file transfer from Fortra, FileCatalyst, may be just the rapid answer your organization needs.
This file transfer software was built for speed to meet the needs of industries needing rapid file transfers of very large files for live broadcasts, sporting events, and more, often from remote locations which would grind traditional file transfers to a halt as remote networks often experience high latency or packet loss.
Case Study: Avid Can Start Editing Immediately with FileCatalyst
UDP-based technology, such as that used by FileCatalyst, lets you share files at speeds that exceed 10 Gbps, hundreds of times faster than traditional FTP.  This file transfer speed calculator shows you just how fast when you plug in your file size and destination.
While some file transfer solutions slow transfers due to compression and decompression, FileCatalyst handles these functions on the file in real time, while the transfer is progressing, to save critical time. What's more, the solution also supports delta transfer algorithms. This allows you to revise or edit your files and send only the revision, not the whole file.  This is especially useful for incremental backup workflows.
"Once that edited file lands at its destination the original file is modified for more critical, real-time delivery," said Bailey. He likens this process to a familiar set of actions, explaining, "One way to look at this is that FileCatalyst sends a 'recipe' for the file. This recipe includes any 'new' data ingredients from the source file, plus the locations or offsets of the rest of that data that already exists in the destination file. Once that is received, a new file is 'cooked' using the new data, plus data from the original file that was already waiting at the destination."
Get the Speed You Need
Whether you need fast, or super-fast file transfers, Fortra's MFT solutions have you covered. To see fast file transfer in action, schedule a demo today.
Show Me Fast File Transfer