Moving to GoAnywhere has Never Been Easier
Media
Image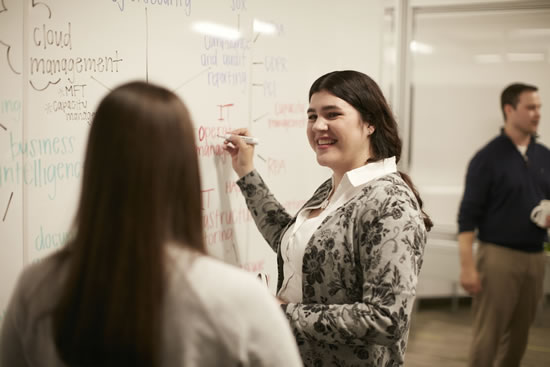 Text
Are you planning to move from your current in-house file transfer processes, or transition from one MFT solution to our secure MFT software? We know migrations can be complicated and disruptive, touching areas of business that need to run smoothly throughout the transition. That's why we offer migration assistance as one of our services.
Leverage our team's expertise and migration tools. We'll walk you through each step of the process, from evaluating your current configuration to building and executing a migration plan, so you can relax knowing your transition to GoAnywhere MFT is as seamless and efficient as possible.
Considering an Upgrade from MOVEit?
See for yourself the advantages GoAnywhere MFT offers users interested in improving their secure file transfer.
Compare GoAnywhere vs. MOVEit
What we can help you with:
Migrate from other file transfer products to GoAnywhere
Text
Want to make the switch to GoAnywhere MFT from other managed file transfer solutions? We've successfully migrated several customers of other MFT products to GoAnywhere, and we can do the same for you. Just contact us with your requirements, and we'll work with you to evaluate your current setup (including processes, workflows, and file transfers) and work with you to create a migration path to a GoAnywhere environment.
We currently offer easy migration of web users and partners for customers moving to GoAnywhere from the following products:
Globalscape EFT, version 7.3.6 or higher
Ipswitch MOVEit, version 9.6
Text
Note: If your current MFT product isn't in the list, be sure to ask us as we're working on other product conversions too!
I would recommend anybody hire out some professional services if you've never used the product before. [That] experience is something you can't get in a matter of minutes from trying to do it yourself.
Roy Bolin, Sr. Linux/Unix Administrator
Need Help? Let's Chat
Get help from the experts. Let's discuss how our product specialists can best serve your current GoAnywhere goals.
Contact Our Services Team
Other GoAnywhere Services
Receive a comprehensive product review to ensure GoAnywhere is running at optimal security.
Take the worry off your shoulders with a comprehensive go-live review of your installation, resource, transfer, and configuration settings.
Left Column
Consult with one of our product specialists to build the workflows and projects you want to execute.
Middle Column
Get the most out of your GoAnywhere investment with our product training sessions.
Right Column
Increase your productivity and get the most value from GoAnywhere with our upgrade services.