Image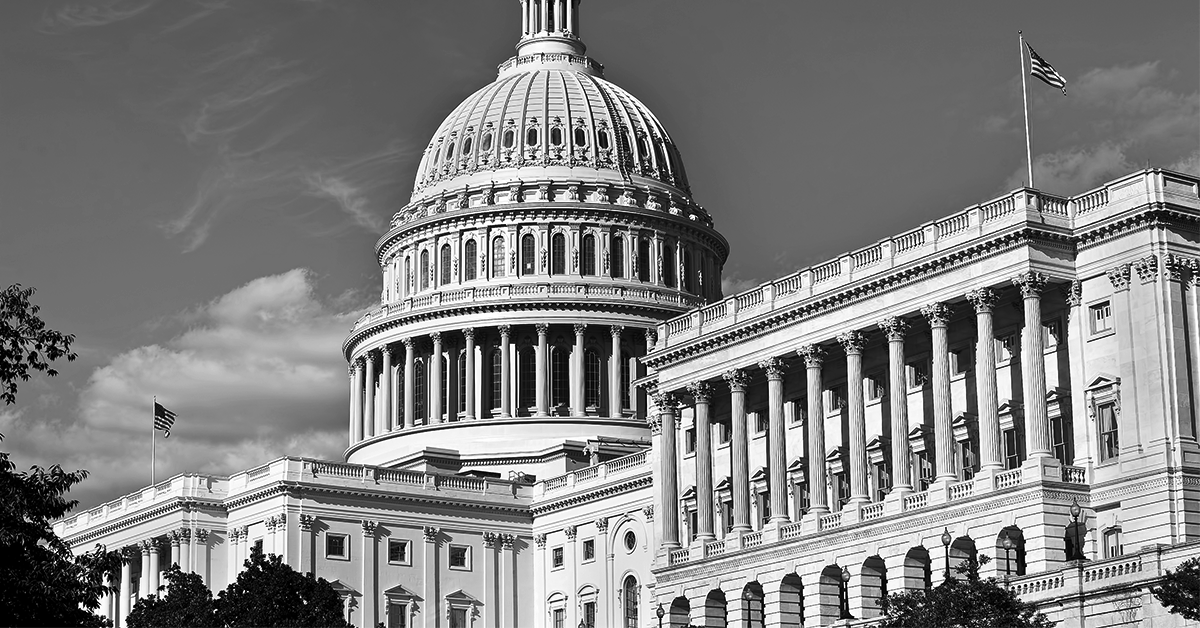 When it comes to information security, few industries top the government – at all levels – when it comes to requirements and compliance designed to protect the sensitive data it collects, manages, and exchanges. And while it may seem like just more red tape, these standards and requirements are for the benefit of the people as well as the organizations with which the governments interact.
Not only do local and state government entities need to adhere to requirements such as GLBA, SOX, HIPAA, and PCI DSS, IT teams at the federal government level also must meet stringent Federal Information Security Management Act (FISMA) requirements. These requirements are designed to help reduce the security risk to critical federal data.
Related: 5 Ways Government Can Improve Cybersecurity Resilience
It goes without saying that the data obtained, worked with, and exchanged by governments is highly valuable and vulnerable. According to the Federal Times, over the past eight years, breaches incurred by local, state, and federal agencies cost governments around $26 billion.
The Federal Times article goes on to say, "The cyber threat landscape is getting more complex, dynamic and dangerous every day," said Felicia Purifoy, the chief human capital officer for the Cybersecurity and Infrastructure Security Agency. "At the same time, we have a global shortage of cyber talent that affects every organization, including the federal government."
Fortunately, there are robust, security-centric solutions and pairings, such as managed file transfer (MFT) and secure collaboration, to add the encryption, automation, ability to redact files, and Common Criteria certification needed to meet those standards and satisfy the needs of government purchasing agencies.
Compliance and Certifications Required, or Preferred by, Government Agencies
Whether a government agency or an organization seeking to do business with a government agency, a number of compliance requirements apply. In addition to these compliance acts, some government purchasing agencies require security certification of software solutions selected for use as outlined here:
FISMA, or the Federal Information Security Management Act is a set of security guidelines intended to help reduce the security risk to federal data. The regulations apply to all agencies within the U.S. federal government, as well as some state agencies, and private sector organizations with contractual relationships with the government. The National Institute of Standards and Technology (NIST) is responsible for developing FISMA security standards and guidelines.
GLBA, or the Gramm Leach Bailey Act) is a requirement that financial institutions must meet, as it governs the secure handling of non-public, personal information including financial records. The Act requires the Federal Trade Commission and other financial regulating institutions to implement regulations to carry out the financial data privacy provisions of the GLB.
SOX, or the Sarbanes-Oxley Act, was primarily enacted to help provide better security, improve corporate governance and accountability, and shield the public from malicious or unintentional misuse of financial data. Compliance helps ensure transparency in financial reporting with checks, balances, and controls in place to prevent fraud. Public companies are required by law to adhere to SOX requirements and must undergo an annual audit. Publicly traded companies doing business in the United States, wholly owned subsidiaries, and foreign companies doing business in the United States must also comply.
HIPAA, or the Health Insurance Portability and Accountability Act, is the standard enacted to protect sensitive patient data and applies to any government health-related agency or to any company that deals with protected health information (PHI) or ePHI.
Common Criteria Certification
Common Criteria for Information Technology Security Evaluation (or Common Criteria) is the international standard that is recognized by 31 countries and used to affirm a computer security software solution's security certification. It essentially provides users or government buyers the assurance that what is touted in terms of specifications, implementation, and evaluation of a security product is true as claimed.
Government entities, such as the Department of Defense, are required to purchase from the NIAP Product Compliant list.  Fortra's GoAnywhere MFT is the only secure file transfer solution that has achieved Common Criteria certification and is on the NIAP list, as an MFT purchasing option. The MFT solution meets the stringent data transport security requirements of the federal government and outside this realm as an air-tight file security solution.
Related Reading: Why Common Criteria Certification Matters to Security-Conscious Organizations
How Does MFT Help Protect Government File Transfer Activities?
GoAnywhere MFT protects data confidentiality, automates, and simplifies transfer activities by:
Limiting access by authenticating all users so only intended parties can access data
Encrypting data using FIPS 140-2 compliant AES and Triple DES algorithms
Satisfying compliance requirements for transparency into file transfer activity with audit trails and reports
Automating and managing file transfers via a browser-based dashboard
Reducing risk of human error inherent with manual processes
Streamlining document workflows and administration
Safeguarding inbound ports of internal networks
Beyond MFT, How Else Can Data Be Protected?
Secure, managed file transfer is a proactive step to protect files while they are in transit. But wrapping those files in additional security can give government entities even more assurance that sensitive files are safe once they've landed at their destination.
Web Application Firewalls (WAF) or Secure Collaboration software gives organizations the ability to redact any files that are misdirected or breached. A WAF can sit in front of an MFT system and can block attacks before they ever reach the MFT server. "A WAF essentially is an enterprise-level defense that blocks the gateway cyberthieves have into your critical data and other assets, said Chris Bailey, Senior Product Manager, Fortra. "And a secure collaboration tool can protect those sensitives files wherever they travel, even after having been delivered via secure file transfer, no matter who has it or where it eventually lands," he added.  
"Adopting a zero trust file transfer mindset that incorporates layers of security is one of the best ways government agencies can protect the information entrusted to them," noted Bailey.
GoAnywhere Simplifies and Secures Government File Transfers
The wheels of government churn rapidly via multitudes of individuals, so solutions such as GoAnywhere that can add security and simplicity are a huge plus. And with the need to meet strict (NIST) standards, GoAnywhere's encryption and decryption methods like Open PGP and FIPS 140-2-compliant AES and Triple DES algorithms offer a user-friendly way to fit the security bill. See how GoAnywhere MFT can manage government file transfers for yourself.
Book My Demo!