Text
GoAnywhere MFT connects to a wide variety of servers for secure server-to-server file transfers. These connections are made over the TCP/IP network using standard protocols.
No additional software components need to be installed on any servers to which GoAnywhere MFT connects. This centralized non-evasive solution allows you to save significant licensing fees and have a single point of control and administration.
Data Distribution
Text
GoAnywhere MFT can distribute data from any server listed above to other servers in your network or to external trading partners.
Image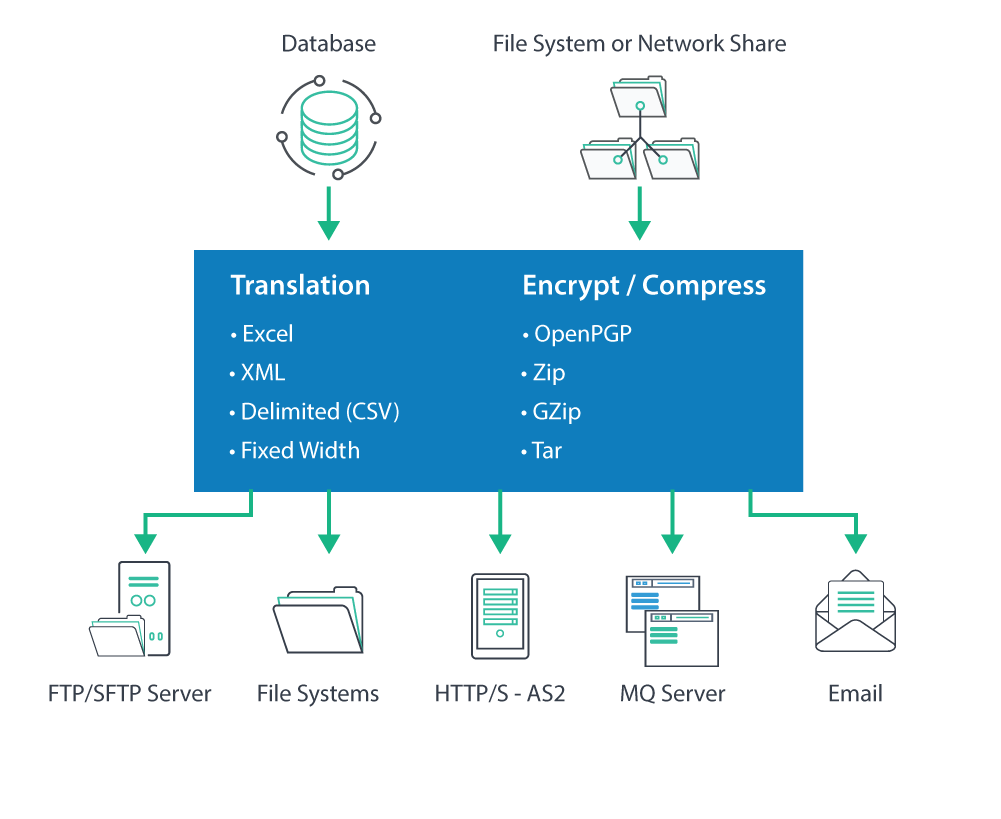 Data Retrieval
Text
The following diagram illustrates how GoAnywhere MFT can retrieve data from any source location and pull it into your organization for storage and further processing.
Image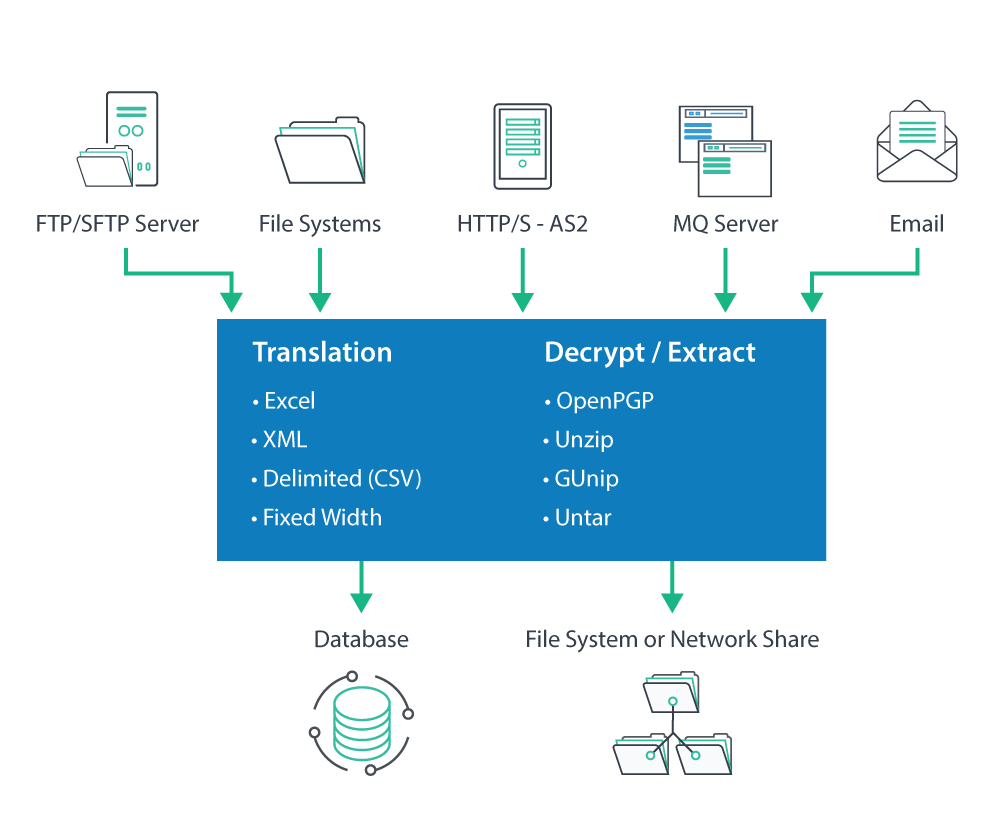 We use GoAnywhere MFT to interface with external clients to send/receive data through SFTP, AS2, HTTPS, and FTPS. Additionally, it acts as our primary interface to transfer files into and out of AWS S3 for processing.
Senior DevOps Engineer Insurance
Move Files Securely with GoAnywhere Managed File Transfer
Obtain a personalized quote based on the features you need.
Request Pricing