Meet Your PCI DSS & Other Financial File Transfer Requirements
Text
For banks and financial organizations, protecting sensitive customer data and meeting key compliance requirements for regulations like PCI DSS is of the utmost importance. The tasks that accompany these goals can be simplified and secured with managed file transfer.
GoAnywhere MFT is a secure file transfer solution that works for banks and financial organizations and their business associates to streamline, encrypt, and automate critical financial file sharing processes and requirements.
It also meets several file transfer requirements for the following regulations and considerations:
Check 21 X9.37 (image files)
5 Ways that MFT Helps the Finance Industry
Text
With MFT solutions, you can confidently facilitate internal and external enterprise data transfers, including sensitive, compliance-protected, or
high-volume data. 
Blog Post: 5 Ways that MFT Helps the Finance Industry
Secure Financial File Transfers for Banking and Finance from GoAnywhere MFT
Image

 Includes popular encryption methods:
Achieve a Higher Standard of Financial File Sharing
Control the exchange of sensitive cardholder data
GoAnywhere MFT's centralized controls, security settings, support for popular transmission protocols, and ease-of-use help authorized users transfer cardholder data with confidence.
Track file movements for easy auditing
GoAnywhere MFT automatically records and retains logins, file transfer transactions, and any encountered errors. These detailed audit logs and reporting features satisfy compliance regulations that require documentation of where cardholder or other financial data is transmitted.
Reduce costs, streamline processes, and free up resources
Automated workflows and transaction alerts allow IT staff to streamline mundane tasks, disconnect from business processes, and spend more time on other important projects.
I love everything about this software. We have reduced the number of hours needed for manual or tedious tasks saving us tens of thousands of dollars in labor each year. This software more than pays for itself in the hours we save and allows our employees to focus on higher level, less repetitive tasks. We currently utilize GoAnywhere MFT, Secure Folders, Secure Mail and Secure Forms. It does EVERYTHING.
Vincent M., Manager, IT Systems and Development
The stability and ease of use and setup have been lifesavers for us. We have been able to hand off almost all of our MFT tasks to our operations group, rather than taking programming resources for those functions. We also have seen a drastic improvement in the number of transmission errors or dropped connections. Support has also been excellent. Upgrades have been seamless, non-events. Above all, the price was significantly lower than almost all of the other MFT products we looked at. We couldn't be happier with this product.
Mark B, Senior Vice President of Programming, Banking & Finance
GoAnywhere MFT allowed us to eliminate and reduce the need for custom programming to transfer files and database records between dissimilar database management systems. We found GoAnywhere to be highly intuitive, flexible, and easy to use. Currently, we are using GoAnywhere to pump database records between MS SQL 2005 and DB2. We are also using GoAnywhere to centralize, automate, and securely transfer files between our Intel and System I platform via SFTP (SSH). GoAnywhere is additionally helpful for database importing and exporting of CSV files.
Van N. Sy, Vice President
With just shy of 500 jobs running in GoAnywhere, a conservative number would be half of our scripts, about 250, have been eliminated by centralizing things in this solution. And the automation of file transfers has helped to reduce workload in our organization by 20 percent.
Earl Diem, Sr. Manager, Performance and Automation Engineering, PSCU Financial Services
Previous
Next
Select MFT Finance Customers
Left Column
Image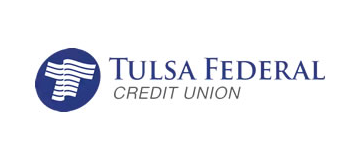 Middle Column
Image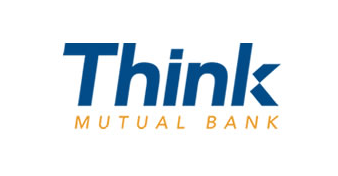 Right Column
Image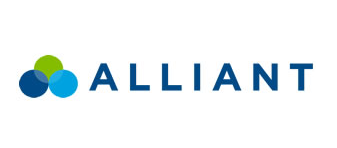 Meet PCI DSS Financial File Transfer Requirements
Media
Image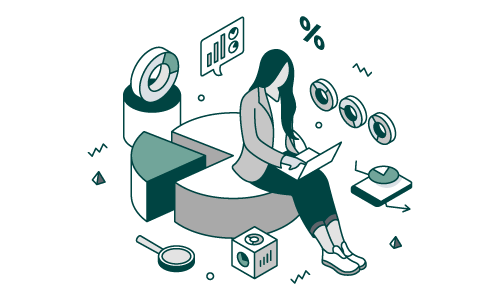 Text
The integrity of personal information is regularly threatened by:
Data breaches
Credit card fraud
Unsecure customer data
Current cybersecurity measures and file transfer requirements are necessary to keep financial data and bank transfers safe from increasing risk, but surprisingly, many organizations' file transfer processes are lacking, creating accidental risks for their data security.
Achieve PCI DSS-Compliant File Transfers
Some banks and financial organizations use home-grown scripts or legacy file transfer methods to protect their file transfers, but these processes leave them open to vulnerabilities and data breaches. The methods can be outdated, complicated, and prone to user error. It's critical to follow PCI DSS requirements for file transfers instead in order to keep cardholder data safe from unauthorized access.
GoAnywhere MFT can help organizations in the banking and finance industry achieve PCI DSS-compliant file transfers. Explore the security requirements we can satisfy for this standard in our datasheet on meeting the Payment Card Industry's standards with GoAnywhere MFT.
A Customer's Perspective: Think Mutual Bank
Text
Amy Hoerle, Systems Administrator at Think Mutual Bank, shares how team at Think Mutual Bank uses GoAnywhere to:
Communicate with vendors daily
Automate manual processes
Retrieve customer data
Translate data files
Backup files to local file server
And more
Left Column
Image

4.8/5 
Image

Middle Column
Image

4.8/5 
Image

Right Column
Image

5/5
Image

Learn how your peers use GoAnywhere MFT to achieve file transfer projects in their organization.