Open PGP Studio vs. GoAnywhere MFT
Text
You know you need a secure way to encrypt and decrypt your file transfers with Open PGP, but what about file transfer automation, key and certificate management, and granular security controls? Could your organization benefit from those?
Compare our Open PGP encryption solutions to determine which one is right for you.
Image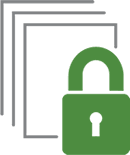 GoAnywhere Open PGP Studio
Use this free Open PGP encryption tool on your PC to encrypt, decrypt, sign, verify, and compress files before transferring them to trading partners, clients, or the cloud. You can also use Open PGP Studio to encase encrypted documents in ASCII armor.
Image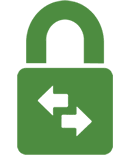 GoAnywhere MFT
Use this affordable secure file transfer solution to automate the encryption, decryption, and transferring of files, integrate securely with the cloud and third-party applications, manage your keys and certificates, track all file transfer activity, comply with strict regulations, and more.
Key Features
Text
 
Open PGP Studio
GoAnywhere MFT
Encrypt & Decrypt
 
 
Digitally Signature
 
 
Verify
 
 
Create Key Rings & Key Pairs
 
 
Export & Import Keys
 
 
ASCII Armor
 
 
Compress Output Files
 
 
Automation for Encryption & Decryption
 
 
Automated workflows & projects
LEARN MORE
Scheduling for Projects & File Transfers
 
 
Includes a built-in scheduler
LEARN MORE
File Monitors
 
 
LEARN MORE

 

Secure File Services
 
 
AS2, SFTP, FTPS, HTTPS, etc.
LEARN MORE

 

Auditing & Reporting
 
 
20+ PDF reports types
LEARN MORE
User and Role Management
 
 
LEARN MORE
Email & SMS Alerts
 
 
 
DOWNLOAD NOW
REQUEST TRIAL
Text
Image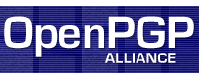 Fortra is a member of the Open PGP Alliance