Ease File Transfer Automation with GoAnywhere MFT
Media
Image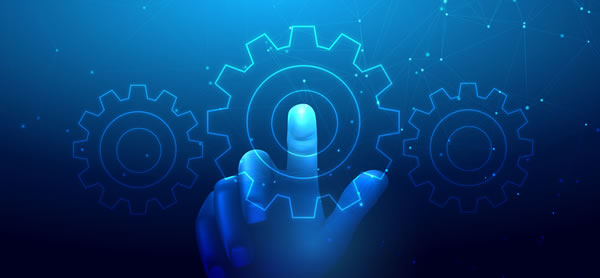 Text
GoAnywhere MFT is a secure FTP (SFTP) file transfer automation software alternative that lets users quickly automate file transfers and schedule workflows (projects) to run using its built-in scheduler or your existing scheduler software. Within GoAnywhere's browser-based administrator, users can also achieve workflow and file automation by executing authorized projects with a single click.
GoAnywhere MFT can execute multiple workflows concurrently with its job management system. Administrators can define multiple job queues to group workflows that share common characteristics or service level agreements (SLAs). Each job queue can define the priority of their jobs as well as the maximum number of concurrent jobs that can be executed from the queue. Job queues can be managed and prioritized through GoAnywhere's Administrator interface.
Make automation easy with GoAnywhere file transfer automation software.
File Transfer Automation Features
Executing Projects with File Transfer Automation Software
Media
Image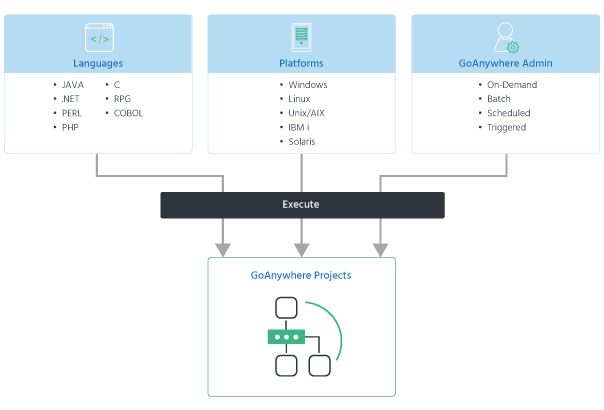 Text
Workflows can also be automated, executing whenever a file monitor detects new, modified, or deleted files in targeted folders.
Workflows can be called from local and remote command lines, scripts, and programs using the provided commands and APIs. Workflows can additionally be called as Web Services using SOAP or REST requests. To execute Workflows based on user activity, triggers can monitor for events like when a file is uploaded or downloaded.
Workflows can be executed in Debug mode, which allows users to interactively execute tasks one step at a time. At each stopping point, the values for the variables can be viewed or changed before the next task is executed.
GoAnywhere has solved multiple problems by replacing an archaic file transfer management application and several manual FTP processes while providing a consistent and reliable platform that has been flexible enough to allow us to expand our day to day automation.
Open Systems Developer, Higher Education
Automate Your FTP Transfers for Free
Text
With GoAnywhere MFT's free license, you'll be able to do just that with the FTP Client module. The free license also includes an FTP Server, five Secure Mail accounts, and five GoDrive users. The free license is perfect for small organizations that don't exchange sensitive files or need to comply with data security regulations or requirements. Get your free trial and you'll receive email instructions on how to get started.
Learn how to automate file transfers automation in your organization 
Achieve File Transfer Automation with GoAnywhere MFT
Obtain a personalized quote for our secure FTP file transfer automation software. Pricing is based on the features you need.
Request Pricing