Text
Improve your MFT management when you use GoAnywhere MFT's browser-based interface as a remote file transfer admin tool for performing configuration and monitoring in the product. All popular browsers are supported including:
Google Chrome
Microsoft Edge
Firefox
Safari
Microsoft Internet Explorer
And more
The interface also supports eight languages alongside English: Spanish, French, German, Indonesian, Danish, Japanese, Portuguese, and Chinese. Select your preferred language from the enabled options when you log in or from the admin tool bar.
MFT Management from Anywhere
Media
Image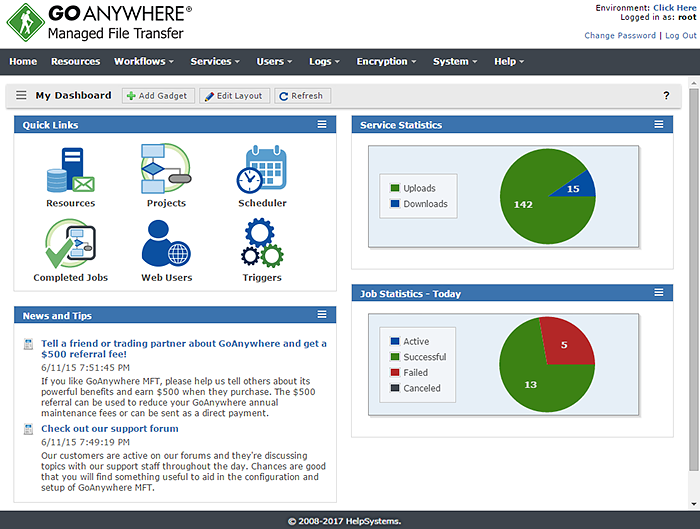 Text
This server-centric solution lets you perform administration in GoAnywhere MFT from almost any browser-enabled device without installing software to specific machines. Supported devices include:
Windows/Linux/Mac laptops and desktops
iPads and other tablets
iPhones, Android phones, and other smart phones, including via the Mobile App
The GoAnywhere MFT Dashboard provides quick links and drop-down menus to access popular features within GoAnywhere, along with customizable Gadgets that display vital system statistics and file transfer activity specific to your configuration to simplify your MFT administration.
Help is just a click away in the GoAnywhere MFT remote interface as all screens include context-sensitive instructions and field-level documentation. No special skills or programming are needed to use GoAnywhere MFT, which allows new users to be productive within minutes.
Customize Your MFT Management Dashboard with Gadgets
There are more than twenty configurable Gadgets that can be added to each administrator's custom dashboard. Listed below are six of the most popular gadgets in GoAnywhere MFT:
1. Active Sessions Summary
Identify the number of current connections for each file transfer protocol quickly. Click anywhere on the interactive chart to navigate directly to the detailed session information.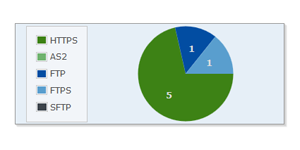 2. Recent Web User Activity
See the most recent Web User activity from the modules the users have access to. Click their User name to navigate to the Global log to view all of their activity.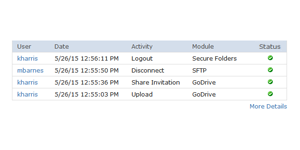 3. File Transfer Summary
Understand the patterns of your file transfer volumes by hour, day, week, month, or year. You can choose to view file transfers by individual protocols, or all the protocols at once.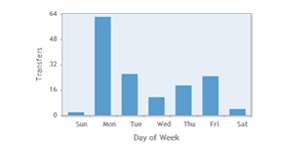 4. Top Web Users by Transfers
Monitor users who transfer large amounts of files or data. Click their User name to navigate to the Global log to view all of their account activity.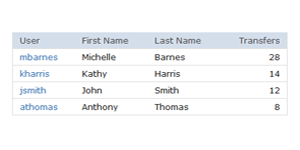 5. Recent Blacklisted IP Addresses
View the list of recently blocked IP addresses and why GoAnywhere determined that they are malicious.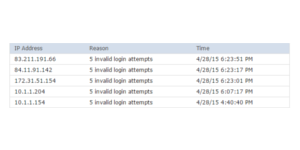 6. Job Statistics
View the number of jobs that were processed in GoAnywhere during the selected time frame. Click anywhere within the interactive chart to navigate directly to the detailed Completed Jobs information.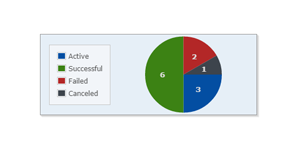 A few years ago we had more than 100 scripts for file transfers. Now [with GoAnywhere] we have everything in one central tool.
Leon B., IT Consultant, Translink
Move Files Securely with GoAnywhere Managed File Transfer
Obtain a personalized quote based on the features you need.