Media
Image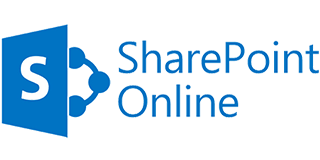 Text
GoAnywhere MFT's SharePoint Online Cloud Connector gives IT teams an easy way to execute secure file transfers of files and documents between their private file servers, third-party applications, and SharePoint.
If you use SharePoint Online as a document management and storage system, this file transfer cloud integration can help you simplify your processes. Use it to:
Upload documents to and download them from SharePoint Online
Manage documents stored on SharePoint Online
Improve collaboration with coworkers, employees, business partners, and clients
GoAnywhere's SharePoint Online integration also works alongside Advanced Workflows to access SharePoint Online's document management, storage, and automation features.
How It Works
Text
Once you've installed the SharePoint Online Cloud Connector into your GoAnywhere MFT environment, you can complete actions in SharePoint Online including:
Authenticate
Make Directory
Delete Directories and Files
Download
Move Directories and Files
Rename Directories and Files
Upload
Common Use Cases
Text
Use GoAnywhere's SharePoint Online Cloud Connector to achieve processes like these in your organization:
Create a directory and upload new files to it automatically
Download SharePoint Online documents onto a server for local processing
Cloud Connector Marketplace
Media
Image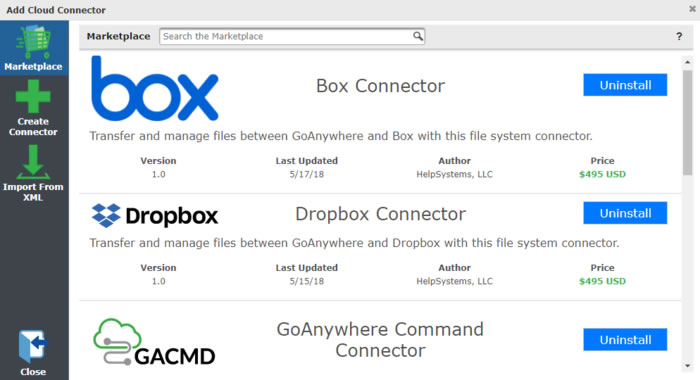 Text
Finding new cloud integrations for your environment is a breeze! With GoAnywhere MFT's Cloud Connector Marketplace, users have access to many of the industry's most popular APIs, including Jenkins, JIRA, Trello, Zendesk, and Google Cloud Storage.
Custom connectors can be also designed using GoAnywhere's Cloud Connector Designer—no coding or programming experience necessary! In addition, new GoAnywhere connectors can be downloaded without needing to update the software.
Already have GoAnywhere installed?
To access the Cloud Connector Marketplace, log into your admin interface in GoAnywhere, then navigate to System > Add-ons and click "Browse Marketplace."
Secure Your File Transfers with a SharePoint Online Integration
Our SharePoint Online Cloud Connector secures the movement of data between your environment and the cloud. Get started with GoAnywhere MFT to see how we can protect your data in transit.
Request Pricing